Bright Dental
Dental Technology in St. Albert
Dental Technology
Dental Technology Near You
At Bright Dental, we use digital technology to monitor and diagnose your oral health. A large portion of your teeth, gums, and jawbone aren't visible to the human eye, which is why we use a combination of scanners, digital cameras, and lasers to capture imaging that helps us track any changes or concerns early. It also helps the dentist recommend the best treatment options based on the complete picture displayed by digital imaging. Ask us about updating your oral imaging during your next appointment.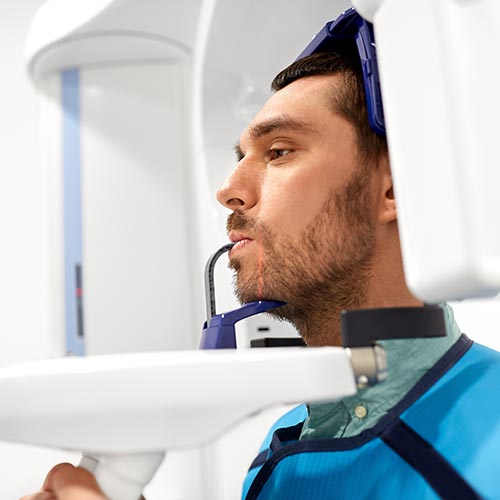 The CBCT Scanner is a powerful tool that allows us to capture complete imagery of your mouth, jaw, teeth, roots, and gums. You'll be required to remain as still as possible as the camera moves around your body in one panoramic take. The process only takes a minute or two and is completely safe. The resulting image gives a clear view of your overall oral health. A CBCT scan is updated every five or so years. Not sure when you last had yours? Ask our team!
CEREC is a computer-assisted design technology that allows our dentists to create dental restorations right here in the office. CEREC can be used to make various restorations, including crowns and veneers, and it can use a variety of materials. The main benefit of CEREC is that your repair and restoration can happen all on the same day. Talk to our team about whether CEREC is suitable for you.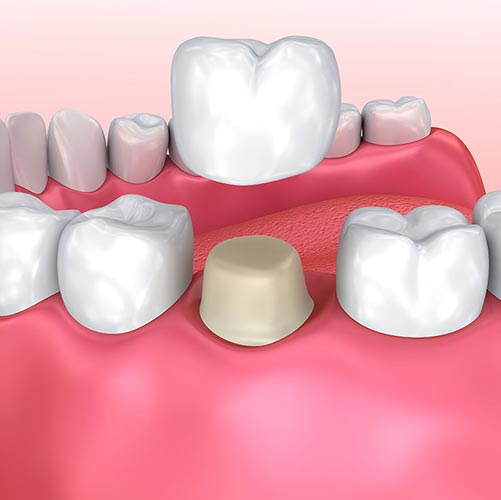 Our dental clinic uses an intraoral scanner to capture the complete picture of your teeth, gums, and jaw. The scanner is a wand-like device that is passed over your teeth inside the mouth to capture digital imagery. This powerful scanner displays the images on-screen so you and your dentist can discuss your oral health concerns right then and there. Ask us about updating your teeth scans at your next appointment.
The iTero scanner is a powerful digital camera from the makers of Invisalign. The hand-held wand allows our dentists to make a 3D map of your mouth within minutes. This digital technology also creates interactive imagery of your teeth in a quick, comfortable process, enabling our dentists to better monitor the alignment of your teeth. The iTero scanner also helps achieve more accurate results with Invisalign® treatment so you can have the smile of your dreams.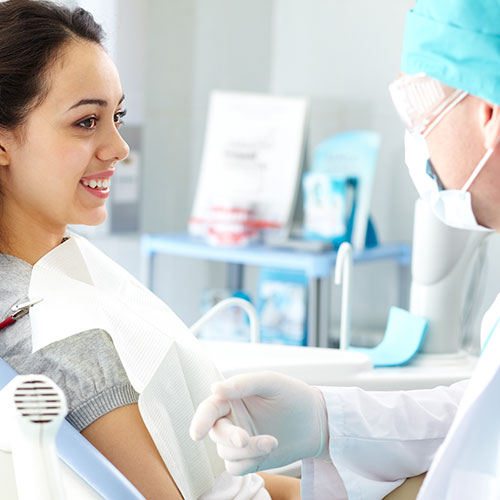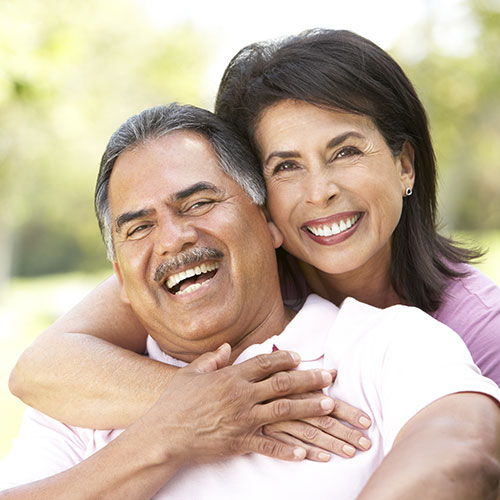 A dental laser is primarily used to detect early cavities that are not easily visible to the dentist's eye. Lasers kill bacteria, preventing further damage to the tooth. Once a spot of concern is located on the tooth, a dental laser can also be used to clean out the tiny hole. This method helps prevent cavities from spreading and requiring a filling. The best part about using a dental laser is that there is no need for local anesthesia or drilling in most cases.
New Patients Welcome
Take Care Of Your Oral Health & Book Your Dental Hygiene Appointment Today