Bright Dental
About Your
St. Albert Dentist
New Patients Welcome
About Us
Our friendly team is dedicated to patient comfort and satisfaction. Feel free to contact our St. Albert dental office with any questions you have and our front-end team will happily explain anything you are unsure about.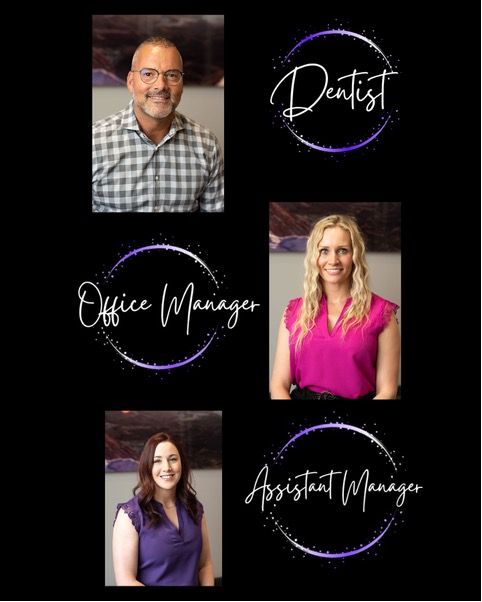 Meet Our Team
Meet Your St. Albert Dental Team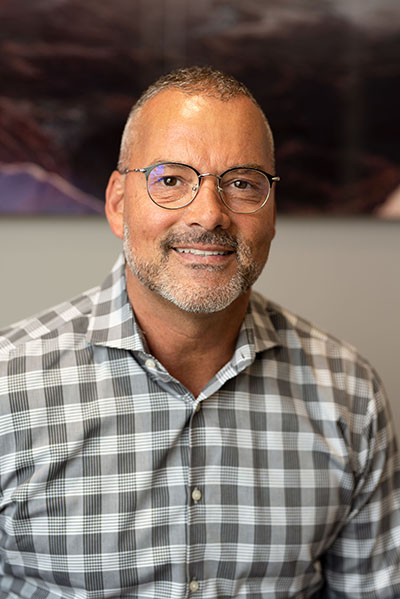 Dr. Frank Neves
General Dentist
Dr. Neves completed his Doctor of Dental Surgery Degree from the University Of Alberta in 2007. He realized his passion for Dentistry when he took his niece for an emergency dental treatment and was blown away at how efficiently and relatively quickly the dentist was able to take her out of severe pain. At the time, he was working as a nurse in Neuro ICU at the University of Alberta Hospital and was considering Medical School but ultimately decided on Dentistry because he wanted to be able to provide immediate care and relief for patients.
Dr. Neves is a proud member of the Alberta Dental Association, as well as the Canadian Dental Association. He has completed hundreds of hours of continuing education with organizations such as C.L.E.A.R, AACA, KOIS, LVI and many more. He is a Diamond Invisalign Provider and loves being able to help patients get out of pain. He has spent the majority of his dental years treating patients in St. Albert.
He has been married to his wife Yana since 2010. Together they are busy raising their two children Frank and Ella and chasing around their two dogs Elvis and Ford. In the summer months you can find Frank working on his golf game. In the winter months his family loves discovering new places around the world.
Fun Facts!
​Fave quote: "If it was easy, everyone would do it."
Fave movie: The Matrix trilogy
I absolutely love…..soccer followed closely by golf
Fave food: rib eye steak from Ruth's Chris
I dislike…..utensils scraping against plates
Meet Our Team
Our Manager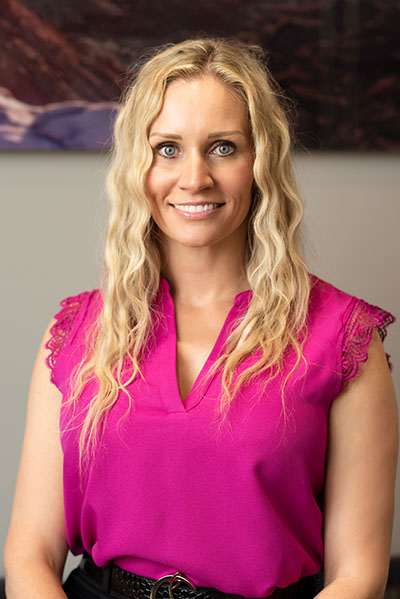 Roksana
Manager / Registered Dental Assistant
Roksana entered the dental field in 2000 after graduating from the NAIT Dental Assisting Program. She is part of The American Academy of Clear Aligners board of Elite Managers. With hundreds of hours of continuing education from AACA, LVI, C.L.E.A.R, ICCMO, and others.
She started working alongside Dr. Frank in 2011 as his assistant and, over the years, has grown into his office manager.
Roksana enjoys spending time with her husband Trent, son Padon and Havanese pups Jordie and Pippen.
Fun Facts!
Roksana was born in Poland!
Fav Movie: The Notebook, Dirty Dancing
Fav Food: Steak
Meet Our Team
Our Admin Team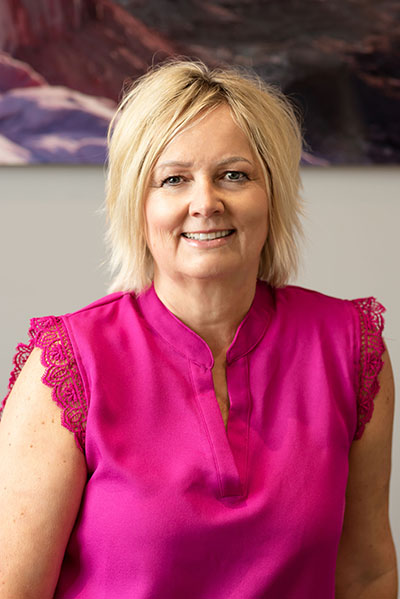 Carol B
Reception
Carol earned her Diploma at Alberta College. She has been with Bright since 2009. Apart from work, she likes reading, camping, spending time with her husband Richard, they have two children. Carol also loves her pets and has a soft spot for all animals.
Fun Facts!
Fave Book: A Fine Balance
Fave Movie: Any Ryan Gosling movie
Fave Food: Desserts
Favourite Activity/Sport: Working out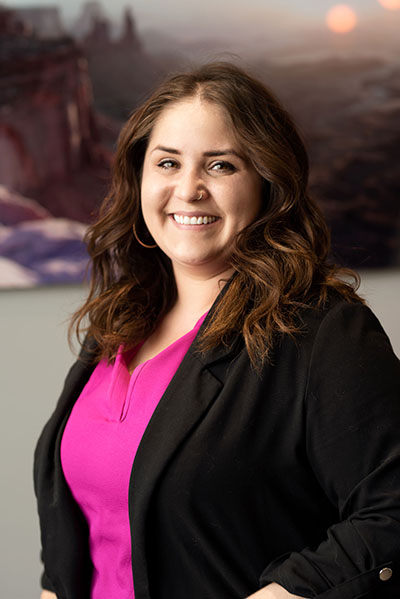 Valeen
Reception
Valeen has worked in the Dental Field for 9 years, she recently moved to St. Albert from a small town up north with her 3 daughters. Together they love to spend time outdoors, camping, fishing and boating.
Fun Facts!
Fave Food: Steak and Pickles
Fave Movie: Dazed and Confused
Fave activities: Boxing, swimming and concerts, really anything to do with music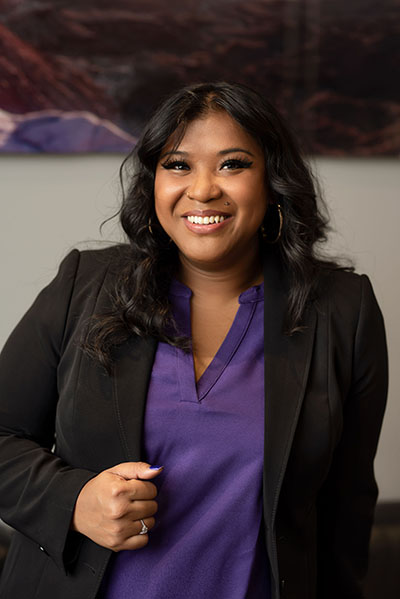 Soki
Reception
Soki has worked in the Dental field since 2011 and has been with Bright Dental since 2021. She loves to spend her free time hiking in the mountains, travelling and going to music festivals..
Fun Facts!
Fav Movie: Queen and Slim
Fav Food: Sushi
Carol D.
Reception
Carol entered the dental field in 2010 as a Dental Assistant, and now is one of the smiley faces that greets you at admin. Her journey has brought her to Bright from Ireland with her husband and 3 children.
FUN FACTS!
Fav movie: Dirty dancing
Fav pastime: crafts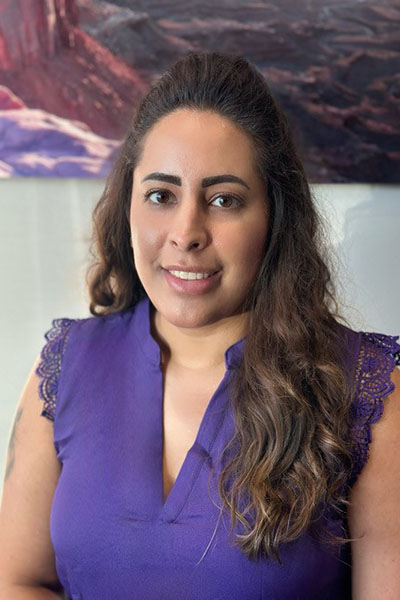 Ashlee
Reception
Ashlee is brand new to the dental world but has worked in health care for 14 years. She has a daughter and is an avid animal lover with 9 pets. In her spare time she likes to read or go to the movies, and she travels at least once a year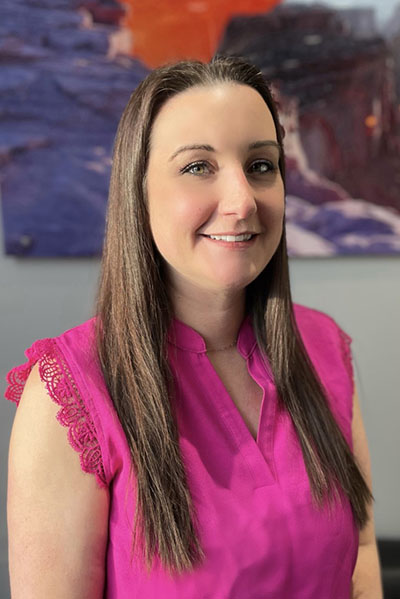 Jennifer W.
Hygiene/Treatment Coordinator
Jenn has been working in Dentistry since 2003 and is currently loving her position as Hygiene Coordinator. She recently moved from BC to Alberta with her husband Kerry, teenage son Kasen & dog Ryder. They spend most of their free time exploring Alberta and enjoying all the sunny days.
Fun facts:
Fave food: mashed potatoes & gravy
Fave place: sitting around a campfire with a glass of wine
Fave person: my dog Ryder…he's a person, right?!
Meet Our Team
Our Hygienists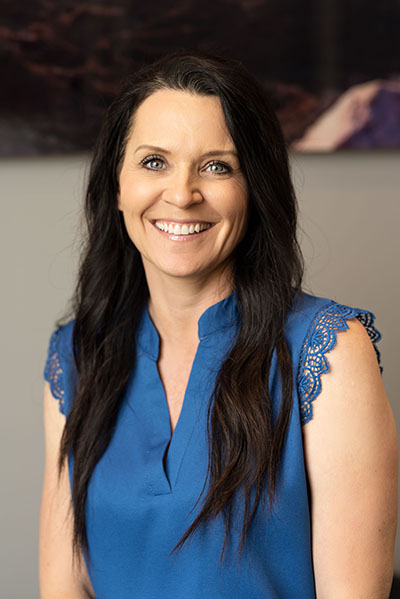 Tina
Hygienist
Tina became a Dental Hygienist in 2005 after graduating from SIAST (Saskatchewan Institute of Applied Sciences and Technology). She has two daughters that are both pursuing careers in the dental field and has been married for 26 years. She is a very compassionate caregiver that takes pride in her ability to adapt to her patients needs while providing thorough dental care.
Fun Facts!
Fave Quote: Challenges are what make life interesting and overcoming them is what makes life meaningful. -Joshua J. Marine
Fave Book: The Book Thief / The Red Tent
Fave Movie: Drama and Romance
Fave Person: A kind one
Fave Food: Sweet, Savory, and OH a little spicy
Favourite Activity: boating….is that a sport?
…any pet peeves? clutter
Michelle
Hygienist
Michelle completed her Diploma in Dental Hygiene at the University of Alberta in 2009 as well as a Bachelors of Physical Education from the University of Alberta in 2004. She is also a member of AACA, CRDHA, and DHAA. She has been at Bright since 2012. She's  married to her husband Jon and together they have one daughter and a fur baby.
Fun Facts!
Fave Book: Little Great Things, and Eat, Pray, Love.
Fave Movie: Jurassic Park
Fave Food: Lasagna
Favourite Activity: and any outdoor winter sport
If I could keep any animal as a pet, I would choose a red panda! One thing on my bucket list is a yoga retreat somewhere tropical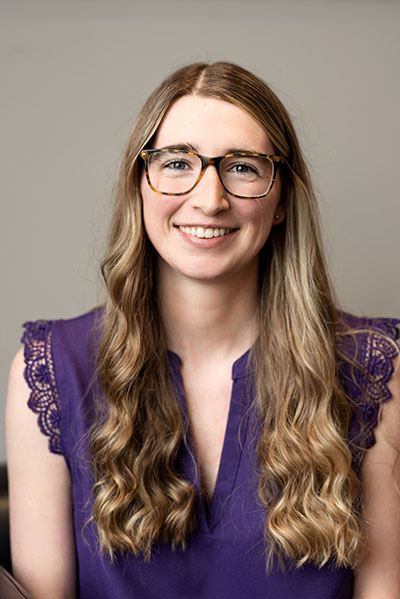 Brooke
Hygienist
Brooke received her Dental Hygiene Diploma in 2017 and Bachelor of Science Dental Hygiene Specialization in 2018 from the University of Alberta. She is very passionate about dental hygiene and working closely with patients of all ages to improve their oral health and comfort in the dental chair! She has been a part of Bright Dental since 2017 and is a member of the CRDHA & DHAA. Outside of work, Brooke likes to go on adventures with her family & spend time outside.
Fun Facts!
Fave quote: "It's kind of fun to do the impossible!" – Walt Disney
Fave movie: 50 First Dates
Fave food: Pineapple dole whip
Fave place: Disneyland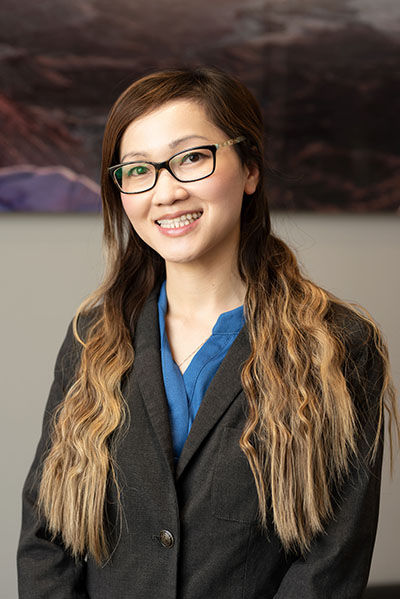 Cecilia
Hygienist
Cecilia became a registered dental hygienist in 2013 as well as completed her Bachelors of Science from the University of Alberta in 2011. She is also a member of CRDHA and CDHA. She has been a part of Bright Dental as of early 2021.
Outside of work, Cecilia likes travelling, reading, watching movies and spending time with her family and friends.
Fun Facts!
Fave Quote: Life is a journey, not a destination – Ralph Waldo Emerson
Fave Movie: Wonder Woman
Fave Food: Sushi
Favourite Activity/Sport: Badminton, travelling and continuing her education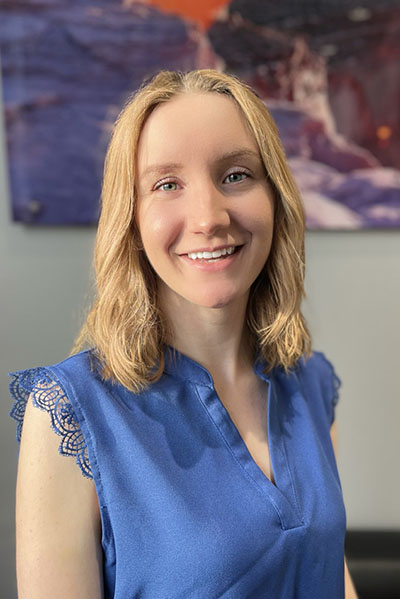 Hayley
Hygienist
Hayley received her Bachelor of Science Dental Hygiene Specialization in 2022 from University of Alberta and joined Bright Dental in July 2022. She is also a member of ACDH and DHAA. Her empathetic personality creates a welcoming space where she shares her passion for oral health.
Outside of work, Hayley likes spending time outdoors alongside family, friends and her rescue pup, Quinn.
Fun Facts!
Favorite Food: Pumpkin Pie
Favorite Season: Winter
Favorite Activity: Kayaking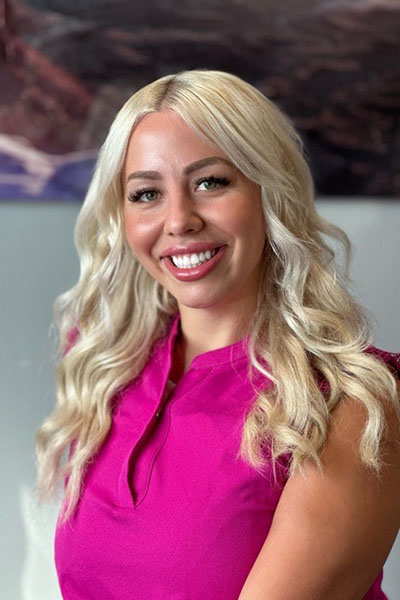 Alexandra
Hygienist
Alexandra became a Registered Dental Hygienist in June 2022, after studying at Oulton College, New Brunswick. Since a young age she has had a passion to pursue dentistry, and loves to continue to learn new things, as well as build relationships with her patients by educating them on their oral health. Outside of work Alexandra loves spending time with her dog named Zinc, family, as well as her partner. Her hobbies include travelling, hiking, paddle boarding, as well as trying new foods.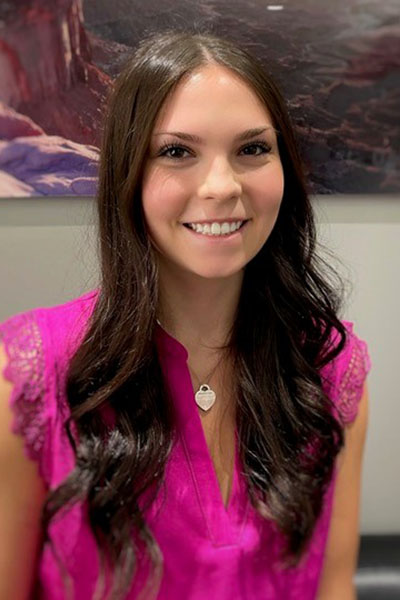 Madison
Hygienist
Madison completed her Diploma in Dental Hygiene from CNIH (Canadian National Institute of Health) in Ottawa. She is passionate about individual oral health education and providing quality care to patients. Outside of work Madison loves travelling, golfing, and spending time at the lake with her 2 dachshunds (Duke and Baxter) .
Fun Facts!
Favourite Food: Anything spicy!
Favourite Sport: golf and hockey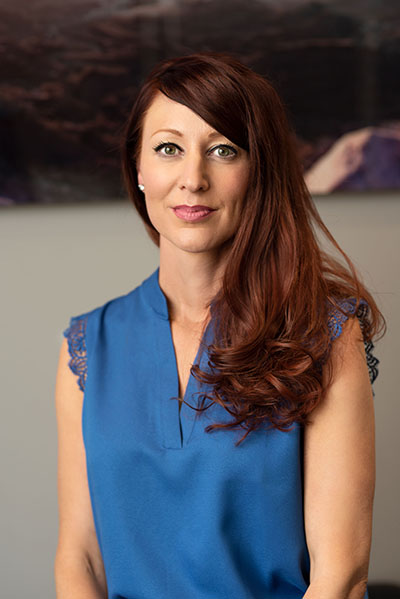 Jennifer M.
Sterilization Technician
Jennifer is a busy hockey mom of two excellent goaltenders. She enjoys staying active. She has an adorable sheepadoodle named Ellie, and loves spending time with her and the family when she's not in the office.
Fun Facts!
Lived in Italy for six years
Fluent in Italian
Fave Activities: Cooking and Travelling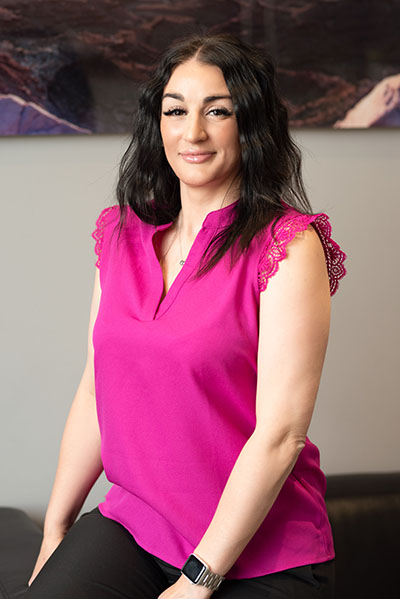 Dianne
STERILIZATION TECHNICIAN
Dianne has been at Bright Dental since March 2021. She has a daughter and a son. She loves warm weather and all things Justin Bieber. One the weekends you can find her at Buco St. Albert!
Fun Facts!
Fave Quote: YOLO
Fave Book: Shopaholic Series
Fave Movie: Dirty Dancing
Fave Person: Post Malone
…and Pet Peeves? People who drive slow in the fast lane
Meet Our Team
Our Dental Assistants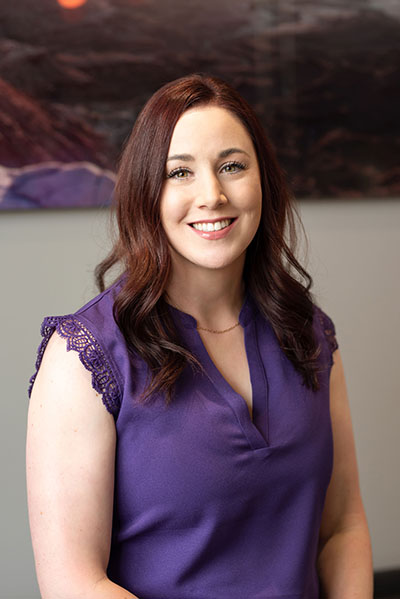 Jenni
Assistant Manager/Registered Dental Assistant
Jenni joined the Bright Dental team in 2015 as a Registered Dental Assistant. Her current role is that of Assistant Manager but she loves helping out all over the clinic. You'll find her eager to learn and always playing around with the newest technology in the office. She truly enjoys working with the best doctors and team knowing that they help our patients achieve a healthy and beautiful smile they can be proud of. When she isn't working, she is spending time outdoors with her 2 daughters, husband, and crazy labrador retriever.
Fun Facts!
Fav Person: Her daughters, Madi and Zoey
Fav Food: Pizza
Fav Activity: Travelling the globe (17 countries and counting)
Christina
Registered Dental Assistant
Christina received her Dental Assisting Certificate from NAIT in 2014. She has worked as an assistant and is a member of the College of Alberta Dental Assistants. She has worked at Bright Dental since late 2014. Aside from working, she enjoys camping, travelling, going to the mountains, reading and spending time with loved ones.
Fun Facts!
Fav Movie: Forrest Gump
Fav Food: Any breakfast food
Fav Activity: Travelling
Fav Person: Her Grandmother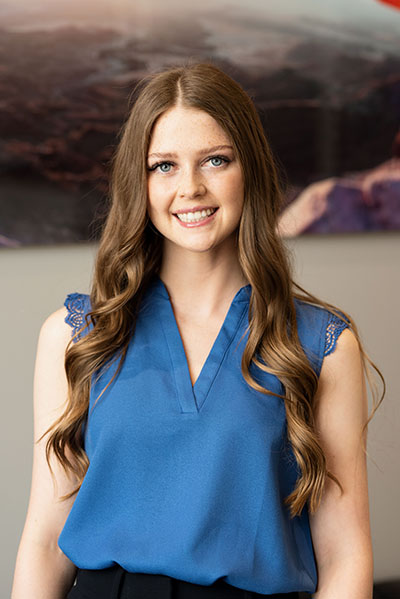 Mackenzie
Registered Dental Assistant
Mackenzie received her Dental Assisting Diploma from KDM Dental College in 2021. Outside of work she enjoys staying active, baking and spending time with friends and family.
Fun Facts!
Fave quote: When you focus on the good, the good gets better
Fave food: Ice Cream
…any pet peeves? Loud chewing or drinking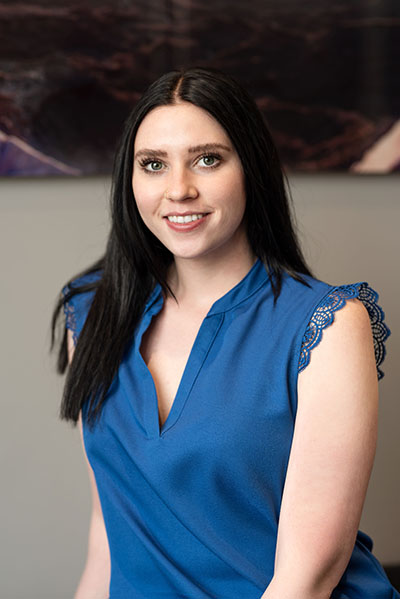 Breanna
Registered Dental Assistant
Breanna always had a passion for teeth from an early age and since then has graduated from the dental assisting program at NAIT in 2018. She has been working at Bright Dental since 2020 and has been enjoying helping patients achieve their perfect smile with Invisalign. Outside of work she likes to spend time with her family, significant other (Wylie) and her two rescue dogs (Oscar and Nia.) During the winter she loves to cozy up with a blanket and play video games with her S.O.
Fun Facts!
Fave Movie: Anything Disney!
Fave Food: Tacos
Favourite Activity/Sport: Bowling and Skiing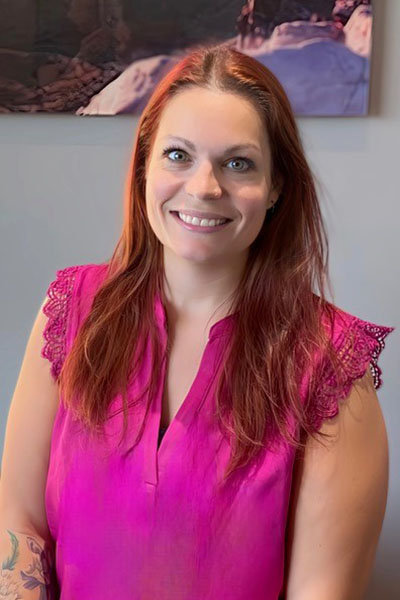 Jessica
Registered Dental Assistant
Jessica is originally from Ontario where she first became a dental assistant in 2008. She moved to Alberta with her family almost 8 years ago. Jessica has been married to her wonderful husband for 14 years and they have 4 amazing kids! She recently refreshed her certification as a RDA so she could get back to work in the dental field after being a stay-at-home mom and wife for the last 8 years. Jessica loves to read and can talk to you about fantasy books for hours if you get her going!
Fun Facts!
Fav book: Everything by Sarah J Maas and Fourth Wing
Fav colour: Yellow and Blue
Super power I wish I had: Teleportation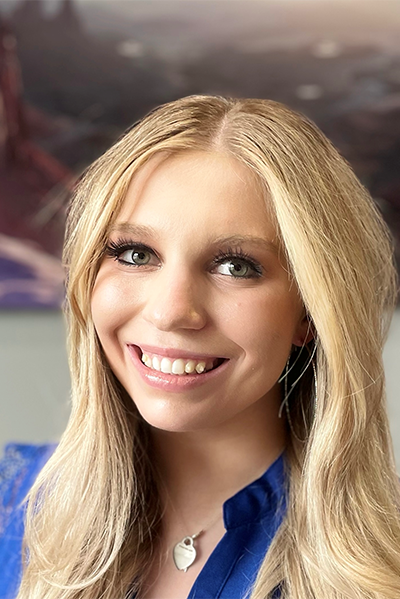 Kyra
Registered Dental Assistant
Kyra received her Dental Assisting Diploma in 2019. Her favorite thing about working at Bright is getting to help patients achieve their perfect smile with Invisalign! When Kyra is not at work she enjoys spending time with her husband Nate, golden retriever Chloe and her family and friends.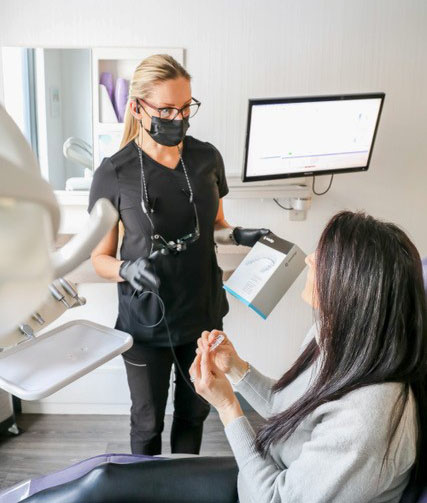 Do you prefer to speak another language other than English? We offer dental appointments in French, Polish, and Portuguese. Just let us know what you prefer when you book with us.
Fees & Insurance
Our Fees & Insurance Options
We direct bill insurance and offer affordable fees.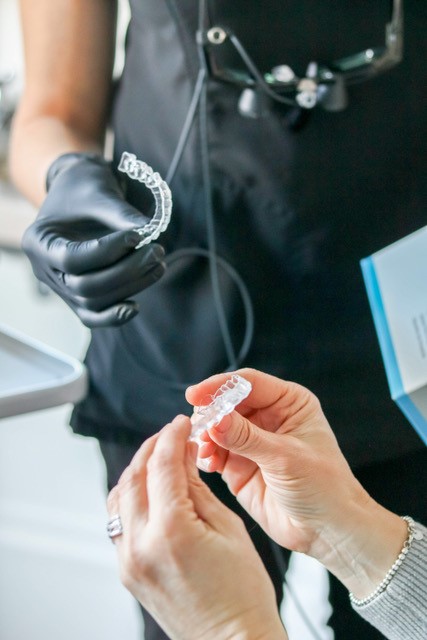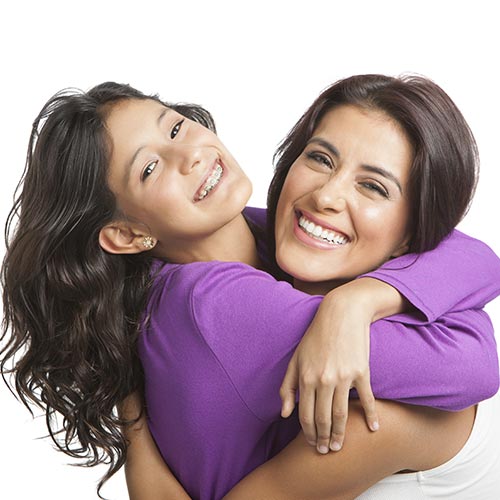 Community
Our Community Involvement
We love being a part of the St. Albert community. Some of our most recent involvement this past year includes: donating to Outloud St. Albert, donating to Santas Anonymous, donating to the Alberta SPCA, being sponsors of the new Woodlands Skate Park, donating to the Saving Grace Animal Society, donating to the Children's Heart Society of Edmonton, and donating to Stop Abuse in Families.
New Patients Welcome
Take Care Of Your Oral Health & Book Your Dental Hygiene Appointment Today